Dr João Da Costa, member of the Gastrointestinal Oncology, Endoscopy and Surgery (GOES) research group, presented the Web-based Learning module to increase the accuracy of Optical Diagnosis for detecting the Invasive Pattern of colorectal polyps (LODIP study) project at the 25th Annual Meeting of the Spanish Association of Gastroenterology held in Madrid.
The presentation kicked off the first phase of the study, during which the recruitment of gastroenterologists will be recruited to participate at the national level. The LODIP study is open to gastroenterologists who have completed (or will complete) their residency between 2018 and 2023, both years included. To date, 110 of the 166 gastroenterologists required to carry out the study have already enrolled.
To find out more about the project, or if you are interested in participating, please write to info@trainingopticaldiagnosis.com.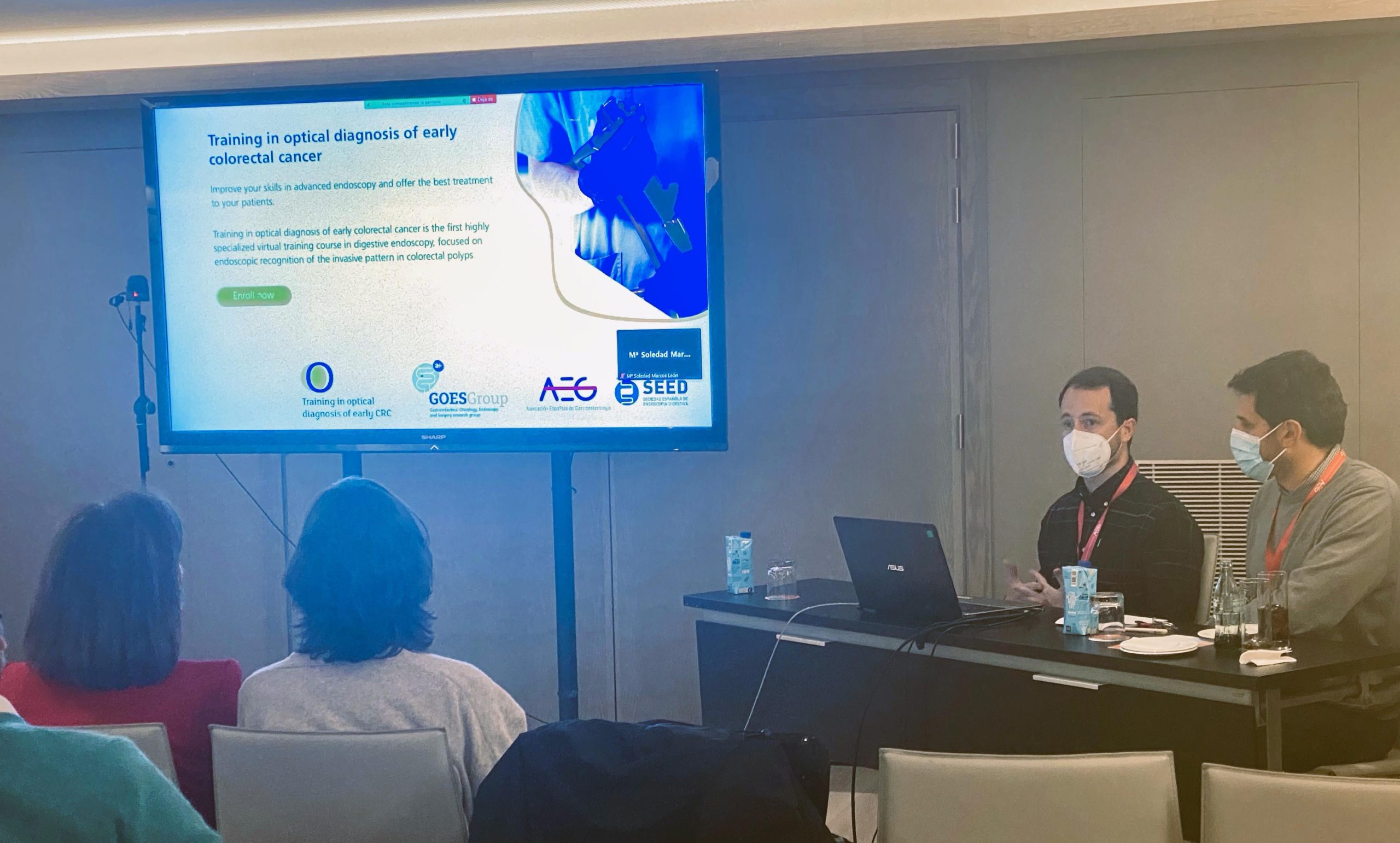 The LODIP study is a project run by the GOES research group, led by Dr Ignasi Puig. Dr Da Costa, Dr Marco Antonio Álvarez and Dr Maria Pellisé are the coordinators. The project is funded by the Fundació La Marató de TV3.
What is the aim of the LODIP study?
This validation study aims to measure the sensitivity of optical diagnosis for predicting deep invasion in colorectal polyps assessed at colonoscopy in routine clinical practice over one year. Participants take a learning course at 6 versus 12 months from the start of patient enrolment.